We'll overcome this together!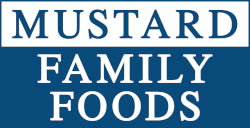 Mustard Foods are a local producer of the finest, healthy and nutritious food. We have an excellent reputation, supplying over 30 of the most popular restaurant groups across the UK.
With growing concern around the Coronavirus, we understand the desire of a growing number of families to practice social distancing or opting to self-isolate. We have therefore decided to take this opportunity to bring our finest all-natural food to your kitchen – Mustard Family Foods. We're making special handmade batches of our bestsellers then quick-freezing them, ready to deliver to homes around London.
Thank you for supporting us, whilst we support you.
Latest News from Mustard Foods
---