From cooks to senior chefs to production supervisors, Mustard Foods has been celebrating Cook Academy graduations for Gergana Luchkova and Konstantin Andonov while welcoming Georgi Tsenkov as a Trainee Cook.
At Mustard Foods we strive to promote from within, rewarding the talent and work ethic of our team personnel.
HR Manager Adrian McCaffrey along with Head Chef James Flockhart recently had the honour of presenting a chef's hat to Luchkova at the weekly 'stand up' event.
Luchkova, who has been with Mustard Foods since 2017, began as a member of the packing team before joining our Cook Academy as a Graduate Cook where she is now an established Senior cook.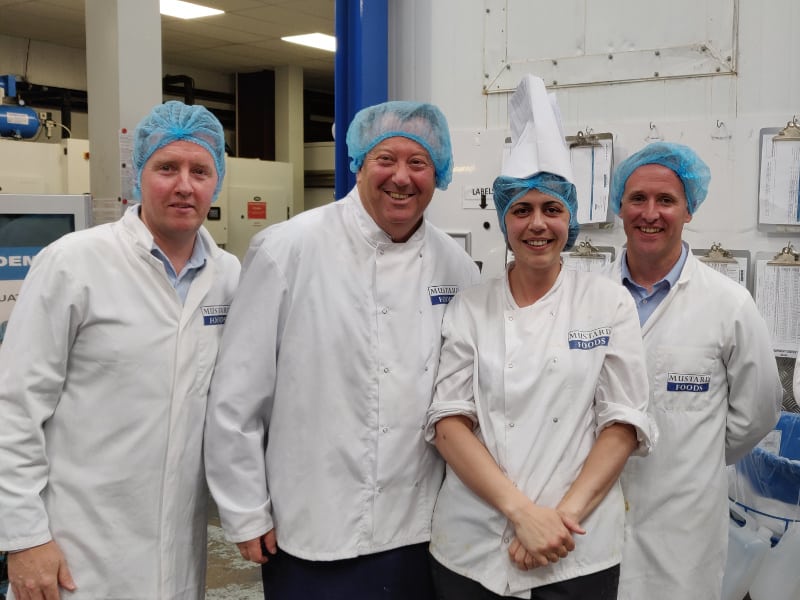 It was also a day to celebrate for Andonov, who began his journey with us through an agency before becoming an official Mustard Foods employee in June 2016.
From working in ingredient prep to Trainee Cook to Senior Cook, he qualified as a Team Leader, demonstrating outstanding standards of commitment, passion and leadership resulting in his latest promotion to Production Supervisor with effect from July 2019.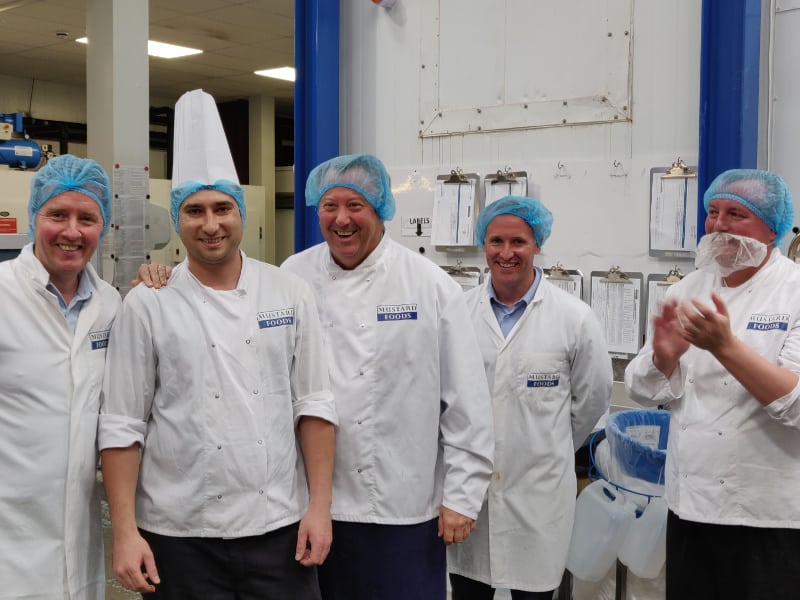 McCaffrey and Flockhart were also on hand to welcome new trainee Georgi Tsenkov to the fold.
Although Tsenkov has been in our kitchen since February, working through an agency as a General Operator, his excellent work ethic saw him fast-tracked into our kitchen prep team before progressing to becoming a Graduate Cook in June.
McCaffrey said: "It is a pleasure to watch our team personnel take strides forward in their journey with Mustard Foods.
"All three have become integral to our business success and through guidance from James, they have a full understanding of connective cooking, CCPS, temp recordings and all compliance requirements whilst ensuring our products are consistent and of the highest standard for our clients."